Gays and hepatitis C: good news, bad news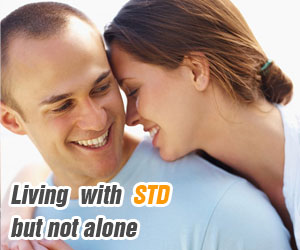 Gays are no more prone to getting hepatitis C from sex than anyone else -- unless they happen to be HIV positive.
For gay and bisexual men not infected with HIV, the risks of developing hepatitis C are about the same as with HIV-negative heterosexuals, researchers in multiple countries have found.
That doesn't mean gays should let down their guards if they're HIV negative, however.
Doctors and health advocates warn repeatedly that risky sexual behaviors associated with gay lifestyles present significant dangers -- not from the sex act alone, but from blood-on-blood transmission.
Those behaviors include aggressive anal sex, rimming, fisting, and use of "club drugs" such as GHB and ketamine.
The so-called "epidemic" of HCV infection among those with HIV increases chances that the potentially fatal liver disease may yet break into the general gay population, some experts fear. Or already may be in the process, since individual cases of the disease often go unnoticed for years or decades.
Use lubricants. Always. But never share.
Use condoms. Employ oral protection such as dental dams, and gloves for fingering and fisting.
Microscopic amounts of blood on sex accessories present significant dangers. Use condoms on sex toys and clean them with isopropyl alcohol as often as needed, certainly in between sex partners.
Keep fingernails short. Don't brush or floss before sexual activity outside a monogamous relationship, especially if rimming is involved. (Don't share toothbrushes or razor blades.)
Having sex while high presents several problems, not the least of which is a general lack of common sense among the inebriated. Some drugs also can dehydrate the anus, making invisible (and sometimes visible) cuts, rips and tears more likely.
In group situations, take the time to clean yourself and disinfect before changing partners.
The practice of "serosorting" -- choosing partners according to self-reported disease status -- shouldn't give false confidence or replace any other safety techniques. The Centers for Disease Control experts expressed "general concern" that the community-developed strategy "in some particular contexts would not reduce HIV risk and might actually increase it."
HCV and HIV both have high instances of carriers who are unaware of their status, especially among minorities, the CDC team warned.
In addition, hep C reinfections -- among those who've previously cleared the virus -- are "strongly related to levels of ongoing risk behavior."
Still, the news is mostly good. "The HCV incidence in HIV-negative (men who have sex with men) indicaties that these men remain largely unaffected by the current outbreak of HCV," a research team from Amsterdam and Australia found.